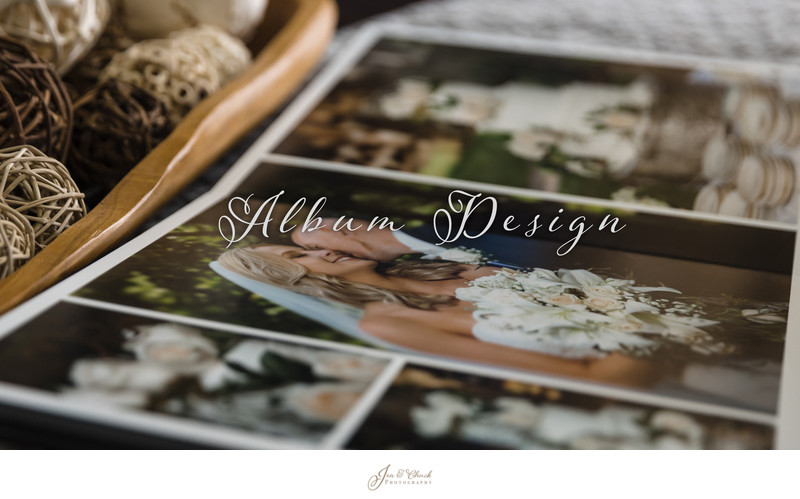 You are about to begin your album design! This is such an exciting step in your wedding photography journey!
Our standard album is 15 spreads which is 30 pages, however, if you choose, we can add pages and spreads to create your perfect album.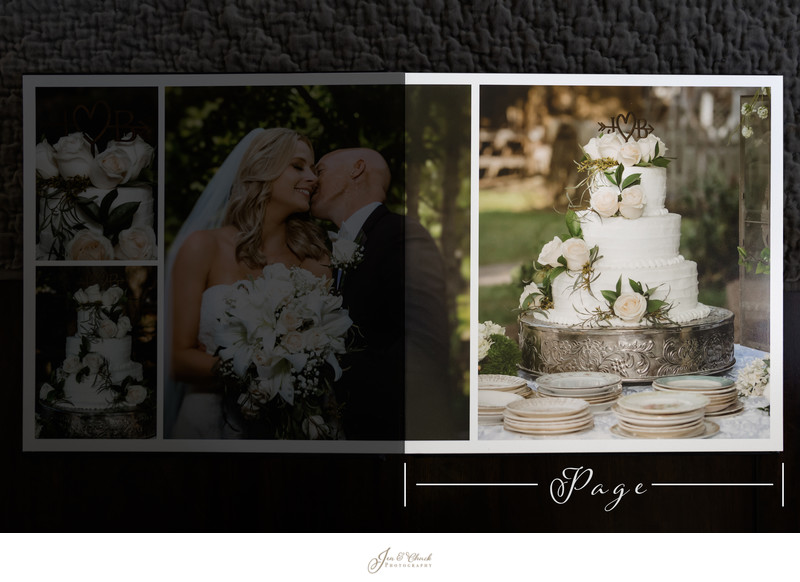 A page is half of a spread.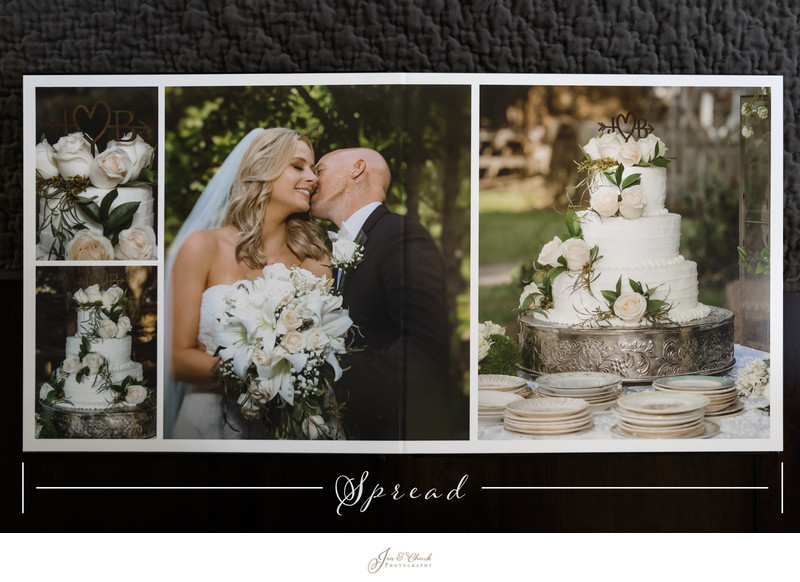 A spread is two conjoining pages.
As you view the gallery, I'm sure you're choosing your favorites, so now would be a good time to outline the wedding album process. This is where the FUN begins!
1. Log into your Gallery to view your event
2. A 15 spread album has space for roughly 55 photos. If more than 55 images are chosen, we will use all of them in your album design, which will likely result in more than 15 spreads. Once you receive your initial design, you can then choose to cut spreads out of your design, or purchase more spreads for $45 per spread. Choose your favorite images by selecting them with the 'heart' icon above each image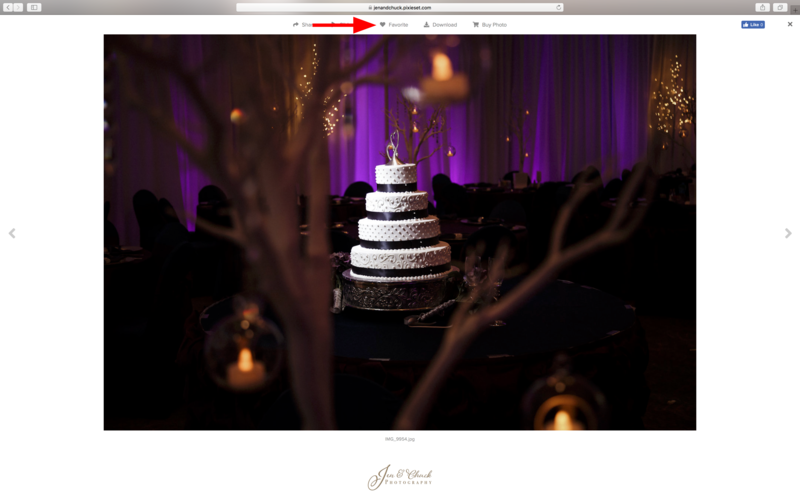 2a. I always suggest starting in the Favorites folder because it'll give you a good idea of what type of images should be included to make the album appear complete and tell the whole story of your beautiful wedding.
2b. Remember that this is YOUR wedding album, so don't feel obliged to fill it with pictures you think you must have. Don't feel stressed to fill it with a ton of formal pictures or other images you feel should be in it. Choose what you like best because this is your first family heirloom.
3. Email me when you're finished.
3a. Once everything is confirmed for image count and/or page additions (sometimes a bride will add more images, which in turn adds more pages), I'll start designing your album.
3b. After you're finished with the album photo choices, I will produce the first draft of the design for your approval and send you a link to a slideshow of your album. Along the sides of each slide, you will have the opportunity to leave us notes. You can tell us things such as "I would like this picture switched with that picture," "I don't like this picture in this spread," or simply, "I love it!" Your feedback is important!
From the first rough draft, you can make any changes.
Once we make those changes, we'll send another slideshow link of your album for you to approve. Once approved, it'll go to the binder. FYI, the binder usually takes a couple weeks to perfect the album.
4. Please let me know the following for the Album:
4a. Would you like a BLACK or WHITE leather album?
4b. Would you like a photo on the cover? If so, what photo would you like? Please provide the image number.
5. That's it!